Flying site: The Indianapolis Executive Airport (formerly Terry Airport) in Zionsville, Northwest of Indianapolis. The flying site is on the West side of the airport property. Go South from state road 32 on county road 1100 East until you see our sign on the East side of the road (looking at the airport property). The gate has a padlock for airport security. Please contact any member for access. Our geotextile runway is 270 feet in length and 40 feet wide. Helicopter and Glider pilots are always welcome. Control line and free flight are not allowed. See map below for directions. For GPS users, our map coordinates are 40° 2'5.71″N, 86°15'35.57″W (this address should put your GPS in the correct place: 445 S 1100 E, Zionsville, IN 46077 GPS 40.034929, -86.260035). The Field is open from dawn to dusk.
Visitors, please note: Our field is located on a secure section of Indianapolis Executive Airport. The gates are LOCKED unless a member is present. Please see the contacts page to have someone meet you at the field.
'Participating' Members: 4 field section mowings are required to fulfill your obligation toward the reduced 'Participating' membership dues
Sign up here: Sign.comUp
Mowing is split into two sections:
1. Field(runway) Area (Every 1-2 weeks). Blade height 3-4 (2-3 near runway)
2. Shed/Fence Area (Every 2-3 weeks). Blade height 4-5
Each area takes 45-60 minutes.
Post Rain Reminder(or freeze/thaw):Please park on the gravel until the field dries up and please do NOT walk on the RUNWAY (when possible) if the ground near the flight stations is soft. Walking on a soft runway can leave your footprints underneath the fabric and may cause damage to other planes going over the foot hole you left. If you need to walk on the runway to access a model, please walk the SHORTEST path possible on the runway even if this means walking around the runway perimeter to get to the other side. Please be courteous to your fellow modelers/club members and respect our field. 
Click on the this picture for directions: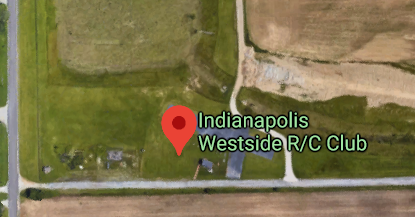 Flying Area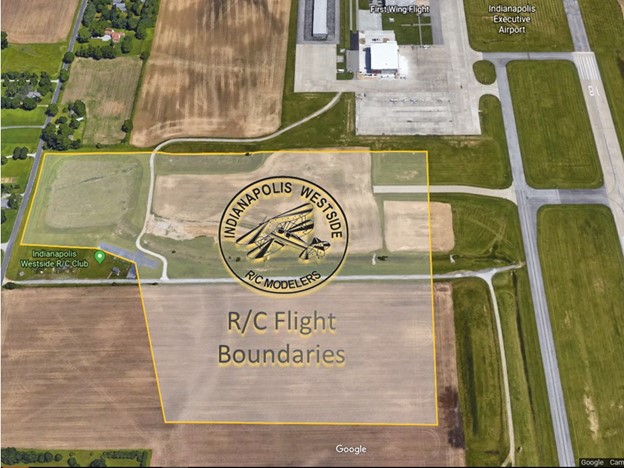 The flying site amenities:
Member maintained field
Geotextile runway
Protected pilot stations
Shelter
12v & 24v solar powered charging stations
6 starting tables / stations
Picnic tables
Portalet
Stainless Propane Grill
Audio system
Wind sock
Wind meter
Wind Forecast:
Entrance Banner: